Spa Heating


Spa Heating Instructions
1.) Confirm all the breakers are on except the breaker that is labeled "Keep Off" . The brekers are on when they face inward. See image of breakers below.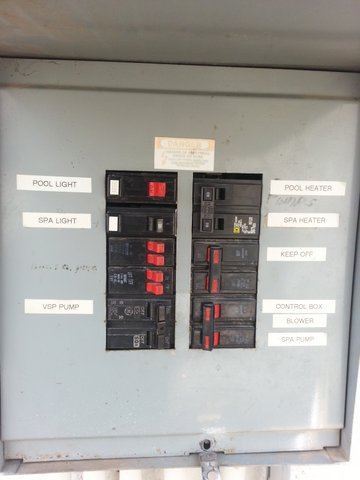 2.) Open tan box and slide the lever to turn the spa pump on. You should hear the motot turn on and water to start to move inside the spa
3.) Select the desired temperature and turn the heater on using the controll board mounted on the front of the heater.
4.) Turn blower on by selecting the timer knob which is located on the block wall a few feet to the left of the Spa Pump Switch
5.) Add water from the hose if needed. This is normal.